Labels page - Epics
A click on any label in the Backlog opens the Labels page. It gives you a table view of all labels on the Board. The table shows:
Label name
Label description
Assignees of Items with that label
The total number of items on the Board with that label
The total number of points per label
The total logged time per label
Edit label option
Delete label option
Labels can be ordered by name, number of items, points and work log.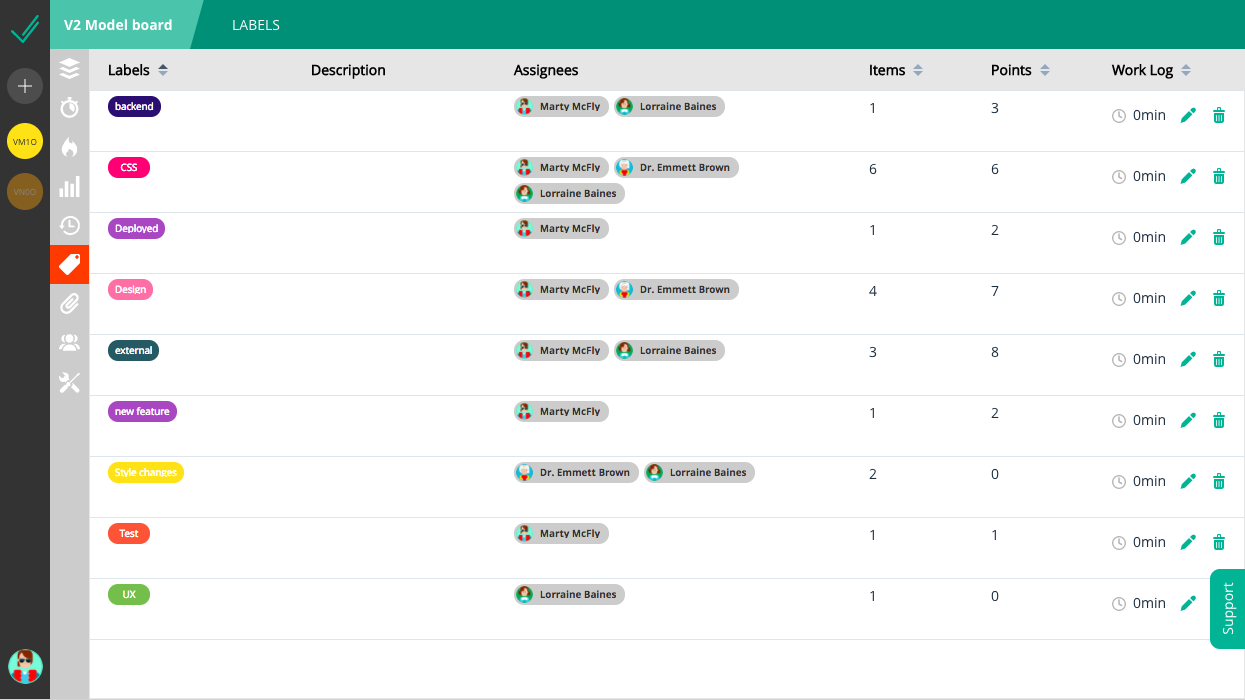 A click on any Label opens a tab that shows all Items within a Board divided by Sprints (or Lists on a Kanban Board). The second tab helps you track the Statistics related to that Label. The third tab is called Details and you can edit Label info there (color, name and description).
Tip: Labels can now be used to create Epics. One label can capture a large body of work, that can take more than one Sprint to complete. Your Epics (Labels) are broken down into Stories (Items). Name your label, write details in the label description, track the progress, get the Stats.