Despite the wealth of tech novelties, even today, good old fashioned books still remain a staple for those trying to learn something new. They prove to be highly valuable even when it comes to relatively new concepts like Agile project management.
And while getting one's proverbial hands dirty is still the best way to understand and learn about Agile, there have been plenty of extraordinary books written on the subject that can be of immense help.
For more strictly Scrum-oriented books, check out these 6 Scrum Master books you should read.
But, what exactly are the best books on Agile project management? Well, here's a few suggestions.
1. Coaching Agile Teams: A Comparison for ScrumMasters, Agile Coaches, and Project Managers in Transition, Lyssa Adkins
If you are looking for a portal into the Agile world, look no further. In her book, Lyssa instructs us how to move away from rigid traditional methodologies and make headways into the agile management methodology. She also provides tricks on fostering a favorable corporate climate for Agile teams to flourish. With this educative content by your side, you will be able to master the process, pull off a transition, and empower the collective.
2. Clean Code: A Handbook of Agile Software Craftsmanship, Robert C. Martin
As the title suggests, this book promises to map out the craft of clean coding. It does that but also much more. I found plenty of actionable advice regarding code troubleshooting, upholding to professional values, formatting for readability, etc. The second part is a special treat as it offers an overview of several cases studies with incredible insights. Apart from project managers, team leaders, software engineers, and system analysts may want to grab this one right away.
3. The Lean Startup, Eric Ries
This book is a blessing for experienced and newbie managers alike, including those with no clue how agile framework works. Most important segments cover the process of selecting the target market and then building operations around it. Beyond that, you learn the ins and outs of Japanese Lean methodology, as well as continual innovation and ideation. Reis managed to produce a business-oriented book of choice for quickly grasp the agile way of running a business.
4. Agile Constraints: Creating and Managing Successful Projects with Scrum, Multiple authors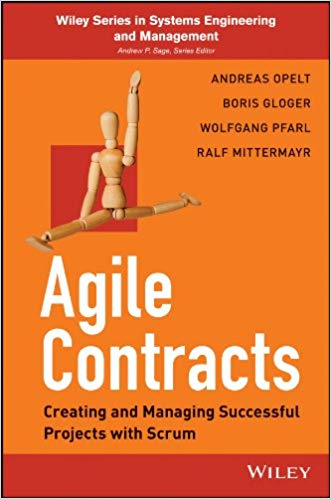 The next entry in our list of best books on agile software development is tailored to managers and business owners who are grappling with Agile implementation. It sheds light on various difficulties and unfavorable conditions that arise in the project management practice. The best aspect is the heap of information on ironing out stakeholder interaction and overcoming fixed price constraints. Here, you will find everything you need in order to succeed, especially when everything seems to be working against you.
5. The Software Project Manager's Bridge to Agility, Sliger and Viscardi
Written by certified Scrum trainers and Agile Coaches, this is an invaluable resource for getting on top of the management game. The focus is on embracing an Agile mindset and adapting to the tumultuous business environment. What is more, readers are shown how to take advantage of PMBOK Guide language and processes. In our opinion, it is hands-down the best book explaining the nuances of quality control, which includes software engineering, design, and testing.
6. Agile Project Management: Creating Innovative, Jim Highsmith
Highsmith, a seasoned agile consultant, gives us a master class in a wide array of agile processes. In general, he advocates an integrated approach to best practices and teaches us how to navigate shifting project manager roles and responsibilities. The second edition of the book adds handy chapters on performance measurement and evaluation. All in all, this is an agile bible for all sorts of readers, but mostly for project leaders, managers, and executives.
7. Leading the Transformation: Applying Agile and DevOps Principles at Scale, Gruver, Mouser
Last but not least, we have an executive guide that paints a detailed picture of what it takes to helm project development and delivery. Instead of meddling with Agile and DevOps technicalities, the authors highlight the importance of team coordination and scaling in large organizations. They argue Agile organizations should prioritize a set of objectives aimed at maximizing the power of speed and boosting productivity across the board. Indeed, what could be more vital than that?
Conclusion
While there is definitely no shortage of agile project management resources that may be more interactive than books, there is still a host of knowledge to be found in them.
We would also like to point out that these are by no means the only books on agile project management that you should check out.
These are just a great starting point.